I've spent 12 months with the Alfa Romeo Giulia and I'm in love.
When I set out to replace my trusty Volvo V40 R-Design at the beginning of 2017, I flirted with the usual suspects. The 3 series, the C class, even a left field option of a Lexus IS but try as I might, I couldn't resist heading back to an Italian beauty.
I had owned a smashing little 147 Collezione a few years ago and although it had been a total pig with countless mechanical and electrical issues, I had loved it. The looks it got as a result of its white and black paintjob, the way it skipped around corners and every morning when I stepped onto my driveway, I couldn't help but admire it's beauty.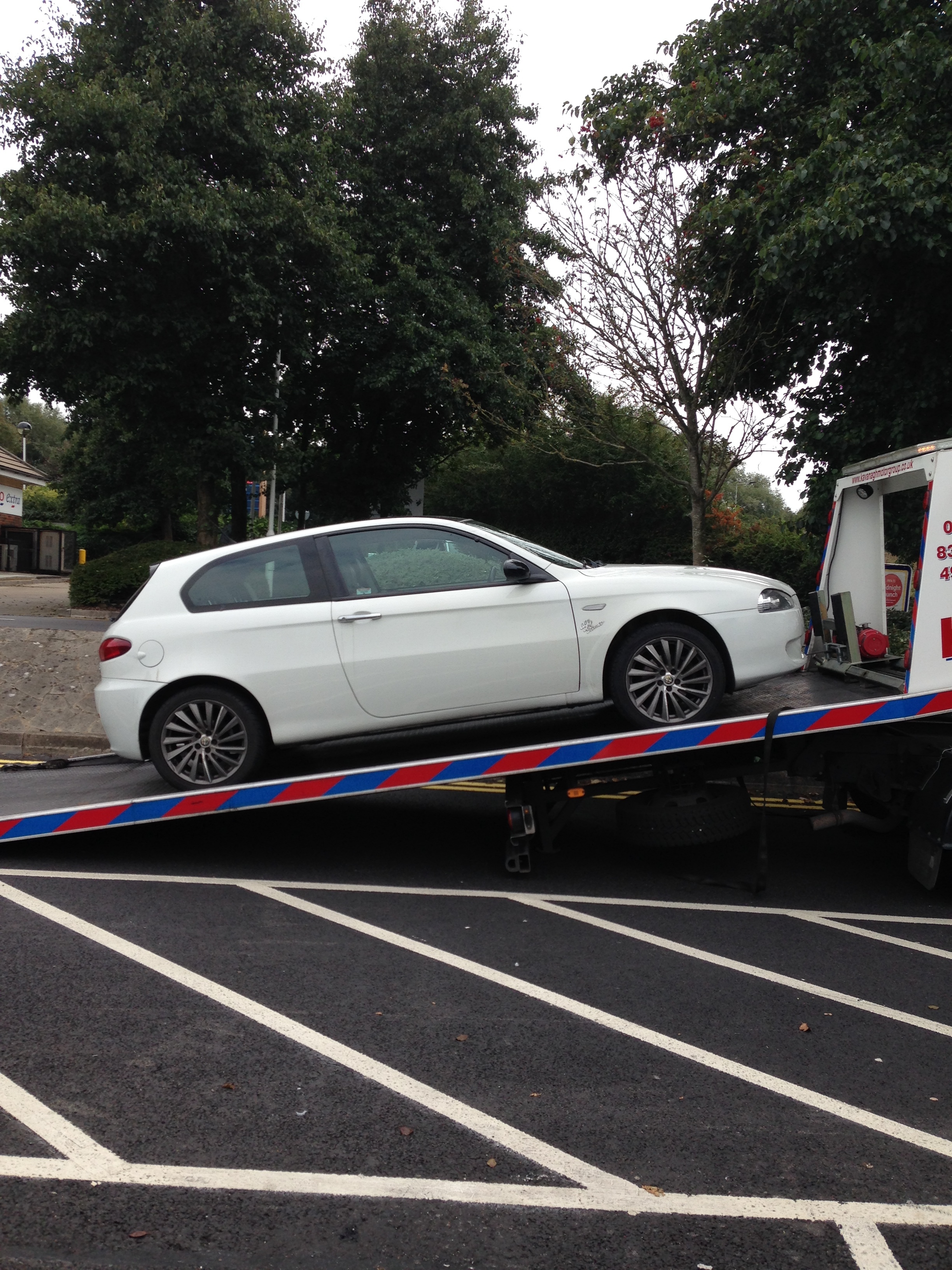 Unfortunately, my head ruled over my heart and I had to let the little thing go but the flame had been lit. I pined after another Alfa for years, looking at the Brera, the 159 and even the Giuletta but then, one day, Alfa announced they were to release a brand new, rear wheel drive saloon and that was it, I knew no matter what I had to have it.
Fast forward a few years and the prettiest Alfa Romeo Giulia Speciale you have ever seen makes every drive an event.
The Giulia has been my daily driver for 12 months and I'm going to tell you why, if you are looking for a fun, comfortable, engaging car that is as comfortable in and Aldi car park as the Amalfi coast, you need to get a Giulia.
I went for the mid-range speciale 2.2 diesel in Alfa Rosso and added the optional flappy paddles (that frankly are a must to really enjoy the 8 speed ZF gearbox). The Speciale comes with the slightly more aggressive sports body kit, black 18" alloys, xenon headlights, electric heated seats, heated steering wheel, sat nav, line assist, forward collision warning and a whole host of other tech that you would expect at the price point and from a car that has to compete with the German motorway munchers.
The real selling point of the Giulia is how it makes you feel.
It is the single most beautiful car you can buy if you don't have £135k to start playing in the Aston Martin/Ferrari ball park, and even then, it isn't out of place in that arena. I get looks everywhere I go and people coming up to me at petrol stations wanting to talk about the car…..which you'd expect if you were rocking a Zonda.
When you are sat in the well bolstered sports seats with the car in dynamic mode, there is nothing like it. The steering is direct and precise, the power is available and delivered via the rear wheels and the smooth ZF gearbox makes it an incredible driving experience. You don't need to thrash it everywhere you go to have fun, the car just oozes driving class at any speed.
Over the 16k miles that I've covered, I've had none of the problems you'd expect from owning an Alfa Romeo. It's had to go back for a software upgrade on the infotainment system and I've topped the oil up. That's literally it. It sailed through it's service with nothing to report and it feels as good today as it did on the day I picked it up.
The Alfa Romeo Giulia has been the perfect companion. It's fun, reliable and more than a match for the German equivalents. Alfa needed this car to be a success and they have done an incredible job.
So thank you Alfa Romeo for injecting passion back into motoring.
Ciao